Meet Dr. William Renfrow
Discovering Chiropractic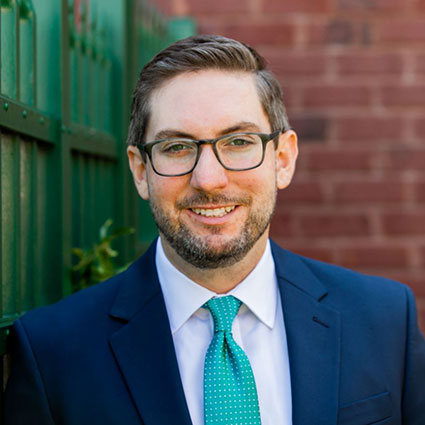 Dr. Renfrow didn't grow up wanting to be a chiropractor. In fact, he had no idea what a chiropractor was. So when family and co-workers suggested he try it out, he was skeptical but willing to learn more. His first appointment changed his mind drastically.
His health began to improve quickly—his concentration and focus improved, he felt more rested and more energetic, and he felt more alive. Over the past decade of continual care, his health has continued to improve. Knowing what he knows now, he is excited about helping people like he has been helped.
EXPLORE CHIROPRACTIC »

Discovering Upper Cervical Care
When he witnessed the improvement in his own health, Dr. Renfrow made a decision to go back to school to become a chiropractor. He attended Life Chiropractic College in Atlanta and graduated in 2017.
There he was drawn to Upper Cervical work after realizing the delicate nature of the Upper Cervical joint and how this joint affects the entire body. He became excited about providing corrective spinal care and the possibility of providing health solutions for a wide range of conditions. His patient's experiences continue to speak to the effectiveness of Upper Cervical Care, and it has remained his professional focus throughout his career.
Health and spinal alignment are directly related—spinal alignment makes a body balanced, and a balanced body always functions and heals better. Our approach is to use corrective Upper Cervical Care to balance the body, spine and nervous system to promote optimal health.
Away from the Office
A Carolina boy at heart (he's originally from Durham, NC), Dr. Renfrow loves being outdoors with his wife Tara. He enjoys fishing as well as cooking for his friends and family. He and Tara are also very involved with their church.
Get the Care You Need
To find out if Upper Cervical Care is right for you, contact us today.
---
Dr. William Renfrow | (843) 399-0182