Meet Dr. William Renfrow
Discovering Chiropractic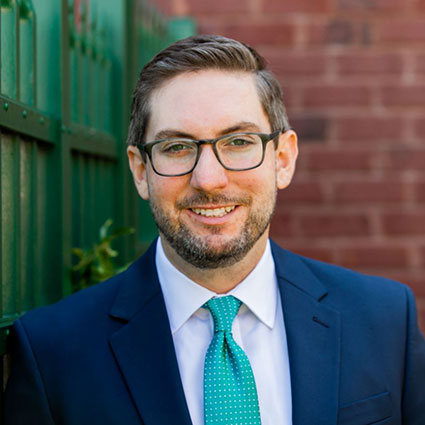 Growing up, Dr. Renfrow had no idea what a chiropractor was. So when family and co-workers suggested it, he was skeptical but willing to learn more. His first experiences changed his mind drastically.
He soon discovered that life is definitely better with good chiropractic care. Above all, he discovered in chiropractic a philosophy of health different from other healthcare settings. While others were concerned with treating unwanted problems and symptoms from the outside, chiropractic is concerned with helping the body heal better from the inside. At the end of the day, the fearfully and wonderfully-made human body has more potential for health and healing than the average person is taught.
According to Dr. Renfrow, chiropractic is about more than relief for pain and symptoms. It is taking care of yourself, staying healthy, and making the most of the gift of life.
EXPLORE CHIROPRACTIC »

Discovering Upper Cervical Care
Dr. Renfrow attended Life University in Atlanta and graduated in 2017. There he was drawn to Upper Cervical Care and its reputation for effectiveness. He became excited about providing hope and health solutions in serving his community. His patient's experiences continue to speak to the effectiveness of Upper Cervical Care and the power of the human body to drastically change with a little help.
Health and spinal alignment are directly related—spinal alignment makes a body balanced, and a balanced body always functions and heals better. Our approach is to use corrective Upper Cervical Care to balance the body, spine and nervous system to promote optimal health.
Away from the Office
Dr. Renfrow is a Carolina boy at heart who will always love being outdoors, fishing, and wildlife. Of course, he loves being anywhere with his wife Tara and daughter Caroline. Central to all things is his faith in Jesus Christ; one of his favorite verses is Proverbs 3:5-6, "Trust in the Lord with all your heart, and do not lean on your own understanding. In all your ways acknowledge him, and he will make straight your paths."
Get the Care You Need
To find out if Upper Cervical Care is right for you, contact us today.
---
Dr. William Renfrow | (843) 399-0182