Southern Spinal Care, PC Reviews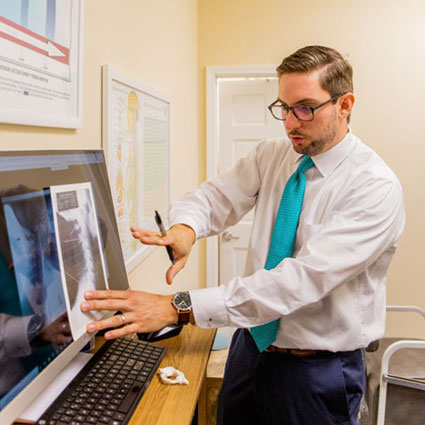 What Our Little River Patients Say
At Southern Spinal Care, PC we love when patients share with us their feedback and comments after chiropractic care. Please read our patient testimonials below to see what other people have achieved through their tailored treatment plans with us.
Share your stories too! Click here to send us your feedback so that we can help to spread the word about the benefits of natural Southern Spinal Care, PC care.
For more information, or to schedule an appointment contact us today.
---
Treatments Helped!
I highly recommend Dr. Renfrow. Along with his explanation of what is involved, he has been thorough in answering any questions or concerns I have had. His treatments have definitely help me!
– Milton P.
True Blessing
Dr. Renfrow is nothing short of an amazing physician and wonderful human being. He has transformed our lives by improving upon our health, vitality and over all well-being. I would strongly recommend he and his practice to everyone who is having issues with their bodies and total health…in a nutshell I cannot say enough good things about this man. He is a true blessing!
– William F.
Condition Improved
I am a patient of Dr. Will Renfrow. I have shoulder and knee pain and also neuropathy which causes discomfort and numbness in my hands and feet. I am so thankful for the care I am receiving at Renfrow Chiropractic. My condition has improved greatly! I am now a true believer in upper cervical care! Thank you Dr. Will!
– Vince and Cindy R.
Life Changing
The chiropractic care that Dr. Renfrow provides is unique and has changed my life. Dr. Renfrow has also provided care for my wife; she was a migraine sufferer and it has changed her life also!
– Dr. Chase O'Keefe
Positive Experience
Always a positive experience! The CA's are very friendly, attentive and helpful. Dr Renfrow is so knowledgeable and willing to answer all questions and educates me in the process. I have learned so much from him and feel his sincere commitment to supporting me in my goal to maintain my good quality of life through my 70's and well into the decades to come!
– Kathy S.
Couldn't be Happier
I have had excellent results from the care I've received at Southern Spinal Care. Dr. Renfrow is extremely knowledgeable and very caring. I was considering surgical procedures for two health issues I had. Since Dr. Renfrow has been treating me, both issues have resolved. I couldn't be happier!!!!
– Cindy R.
Helpful and Trustworthy
I have been seeing Dr. Renfrow for about 2 1/2 years. He has been really helpful and I totally trust his knowledge and his Christian approach to care for me!
– Sandy Y.
Highly Recommend
Dr. Renfrow is very thorough in his assessment of spine issues. He informs, educates and then discusses the reality of treatment options. He will not proceed with treatment until the patient is fully informed, and then proceeds with conservative treatments. I highly recommend Dr Renfrow if you are experiencing neck or spine related pain.
– Sandy B.
In Great Hands
Dr. Renfrow is by far one of the most knowledgeable individuals I know. He is very humble and caring for his patients. I can assure you that being under Dr. Renfrow's care is being in great hands!
– Ana C.
---
Southern Spinal Care, PC Reviews | (843) 399-0182