Upper Cervical Care at Southern Spinal Care, PC
What Is Upper Cervical Care?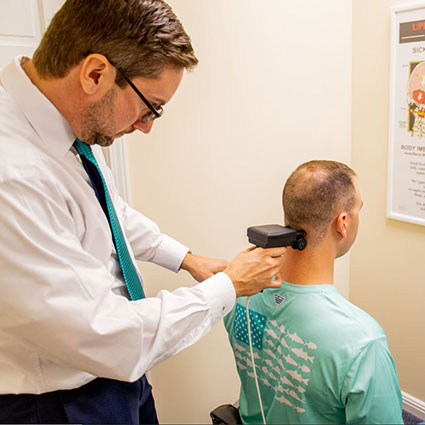 Upper Cervical Care is a chiropractic technique that targets a common spinal problem that leads to many health conditions but is often missed in other healthcare settings. The Upper Cervical doctor works to align the joints in the upper neck because the nerves that pass through this structure connect the brain with the entire body and can affect their function. Misalignments at the neck also cause the body to compensate leading to increased risk of injury, reduced motion, joint degeneration, pain, and ill health.
Who Can Benefit from Upper Cervical Care?
We see good results with people of all ages and many types of conditions. Upper Cervical Care is extremely gentle—there is no popping, twisting, or cracking. It is precise, based on your unique needs, and non-invasive; it's an ideal first-choice alternative to many other treatment options.
Great for kids because of its gentleness and because it can improve many common pediatric conditions before they become bigger problems later in life.
Taking the First Step
Contact us today to learn more about this chiropractic technique, or to schedule your consultation. CONTACT US »
---
Upper Cervical Care Little River, Myrtle Beach, North Myrtle Beach SC | (843) 399-0182